This year our YET-project is located in Noordwijkerhout. It is about 50 km from Amsterdam and the location is near to the sea. The town is a lot smaller than Oulu and so is the population. The ground is flat and there are a lot of fields and brown houses.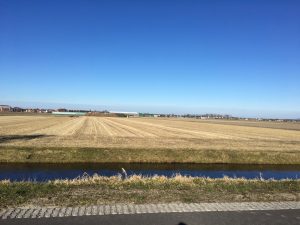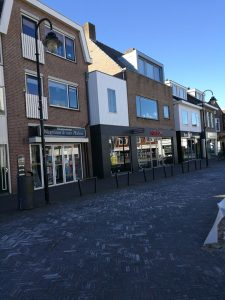 When you go to the Netherlands, you will notice that the wind in Oulu is nothing if you compare it to the wind in here. The weather is much warmer than in Oulu, but because of the wind it feels pretty cold in here, too. We are told that it rains a lot in Noordwijkerhout, but during our stay it has been really sunny. Maybe that could be because of us?
As you may know, almost all of the Dutch people cycle everywhere. Some of the Finnish students think that the distances are too long and tiring. But we can make it with our sisu. We will get used to it.
The sights of Noordwijkerhout are mostly churches, museums and outdoor places. The most popular church is the white church, in Dutch Witte Kerkje. We saw it and some of the other sights on our bike tour.

Ninni & Veera