The day of National Presentations started with DMPC (Daily Meeting Pupils Coordinators), some warming-up and rehearsals for the performances about Anne Frank. Later in the afternoon the Finnish and the Dutch students separated and prepared for the NPs.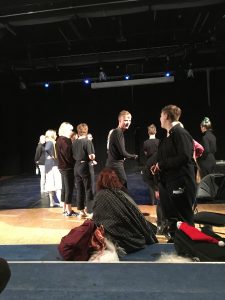 The rehearsals were pretty harsh. The Finns had to do some big changes for their NP because one of the students is ill and still in Finland. We all hope that he gets better soon. The Dutch students had some problems, too. They had never practiced their performance with audience and since they had the audience standing on the stage, it was really demanding to know where the viewers would be standing.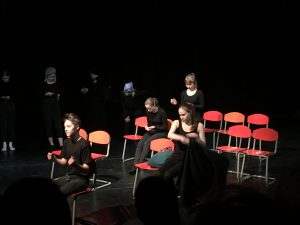 In spite of difficulties, both National Presentations were excellent. The presentations were very different to each other. The Finnish performance, which was presented first, seemed more like a comedy and there were a lot of ironic jokes about Finns and their habits. The Dutch performance was about King's day and as we said, the audience was a part of the presentation, which made it really interesting and diverse. And the teams are now working on their next performances!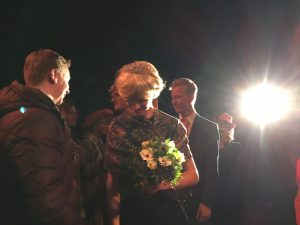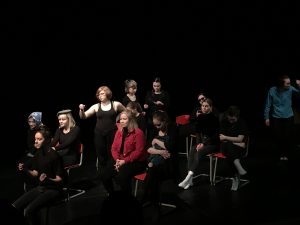 Ninni & Veera