After our relaxing day off, we returned to work at school. Monday was our last rehearsal day, so the teams had quite a lot to do. It was time to do the last changes to the plays, rehearse with the amazing sets the art factories have made and just go through the scenes. The pieces of the plays we have seen look very interesting and different from each other even though they are based on the same story.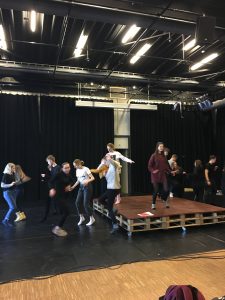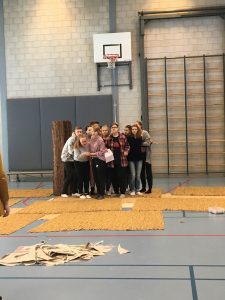 The time here has passed so fast! It is already the tenth day of our YET project. Next Saturday the project is over and the Finns are leaving back home. But we should not think about that now. Let's concentrate on the fun time we are spending here and the upcoming plays. On  Wednesday we have the first performances!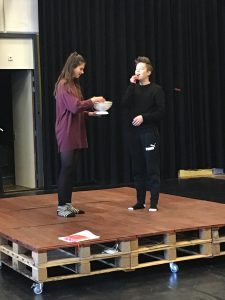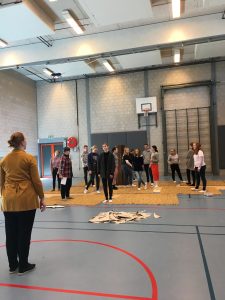 Unlike the other teams, we in the media did not have to hurry or be too busy on Monday. But we have uploaded, for example, some interviews of the teachers. If you have not checked them out already, please do it now!
Veera