On Friday we finally did not have to practice the plays. Instead of that we visited Zaanse Schans and Amsterdam. In Zaanse Schans some students were ice skating in the canals. But most of us just walked around and spent time in souvenir shops. We all took a lot of pretty pictures, too. The wind was really strong and cold.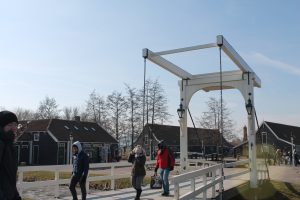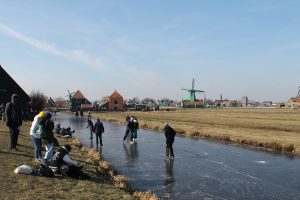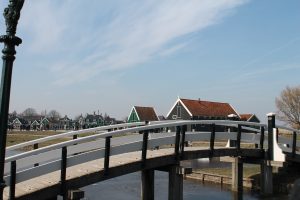 After our visit to Zaanse Schans, we went to Amsterdam by bus. There we, for example, walked through the Red Light District. Then we had a boat tour down the canals of Amsterdam. There was lovely heating in the boat and we all were happy about that. We saw many beautiful bridges and cute narrow houses. After the tour we had pizza in an Italian restaurant called Il Palio.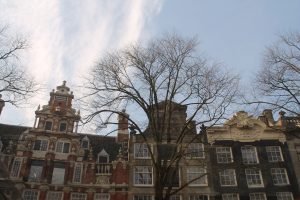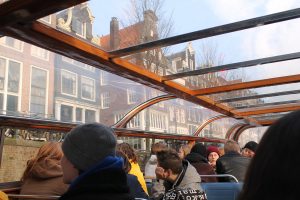 When we had eaten, we went to the Anne Frank house. There we were not allowed to take pictures. We were able to go through every room in the house except for the attic. The experience was eye-opening, touching and thought-provoking.
We were tired when we came back to Noordwijkerhout in the evening. The day had been long but memorable. We got a lot of memories and experiences!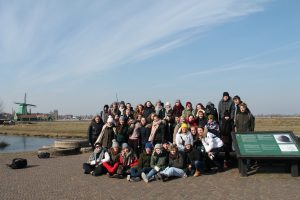 Ninni & Veera